Balancing mission with management practices
Why support IDEOS?

IDEOS is a place to reflect and act on management practices used by community organizations and social enterprises. Its mission is to develop projects relating to applied research, training, coaching and knowledge transfer with a view to significantly improving the management and governance of these organizations. IDEOS values a participatory approach in which professors, students and local stakeholders can contribute to the advancement of the program.
Project Benefits :
Ensure that social, community or cultural organizations are able to remain open
Contribute to the community by helping organizations maximize their impact on society
Generate opportunities for university students studying management
Provide qualified and skilled labour to help social enterprises manage their operations
Project description
Third-sector organizations often face challenges that are very different from those of their public- and private-sector counterparts. To help support these organizations, four professors from HEC Montréal established IDEOS (Initiatives pour le développement d'entreprises et d'organisations à vocation sociale).
Balancing mission with management practices
A shortage of labour and funds forces organizations in the community sector to constantly look for creative solutions to help them stay afloat and fulfill their missions. IDEOS provides these groups with a fresh look on their operating methods while finding new ways for them to tackle organizational problems. Ultimately, IDEOS creates tools to help organizations stay true to their respective missions.
The main objectives of IDEOS:
Carry out research projects in the community sector, noting organizational management practices and challenges;
Develop and adapt management tools suited to the unique needs of community organizations;
Establish training and coaching programs to bridge gaps in third-sector management in Montreal an across Quebec;
Raise student awareness about social enterprise management and encourage them to develop the skills needed in this field.
Research and intervention methods
Throughout the entire intervention period, IDEOS researchers work closely with stakeholders from the community sector. Through this fieldwork, they gain knowledge and expertise, tailor current practices and design relevant material for training and coaching purposes.
Student involvement
In response to student interest in social, community and cultural issues, IDEOS has created educational projects with a service-learning approach. Students are encouraged to make concrete management decisions as a means of triggering change. This allows them to fully integrate into organizations they serve and use their management skills to benefit community projects.
Proceeds from this fundraising campaign will go to:
Providing grants to students whose final projects (supervised projects, dissertations, theses) relate to social enterprise management;
Offering quality training that is tailored to the needs of community organization managers;
Financing applied research projects;
Conducting interventions and designing tools, coaching modules and computer applications that are tailored to the specific needs of community and social organizations.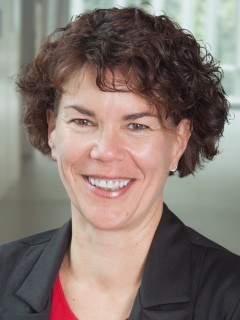 Johanne Turbide, PhD, MASc, CPA, CA
Professor, Accounting Sciences Department, HEC Montréal
Director, Sustainable Development, HEC Montréal
Director IDEOS
Director, Groupe de recherche sur les organismes à but non lucratif, communautaires ou culturels
As the director of IDEOS, I derive a lot of satisfaction from seeing students and organizations work together. Several students make long-lasting commitments to the enterprises by sitting on their boards or volunteering to assist with certain activities. The organizations are thrilled with the arrangement and come back asking for more student assistance.
More info